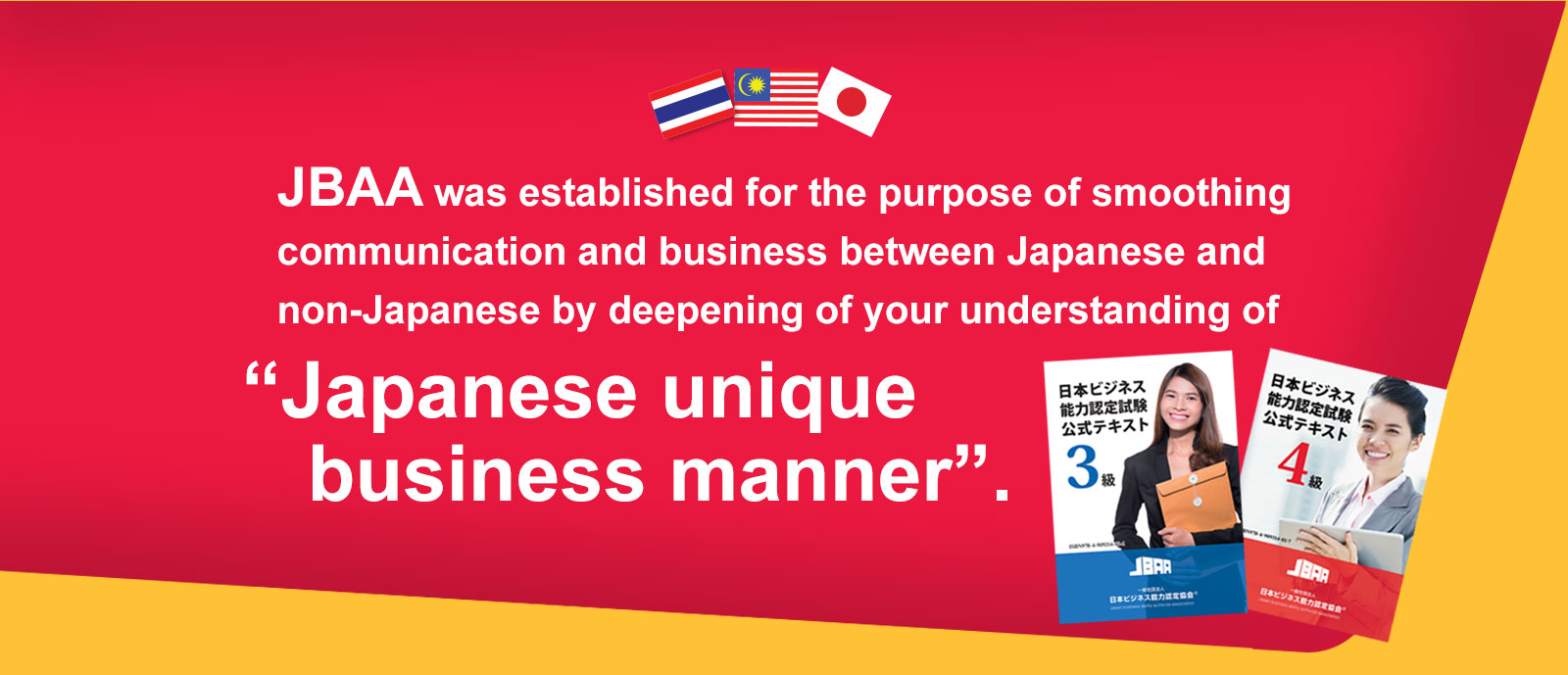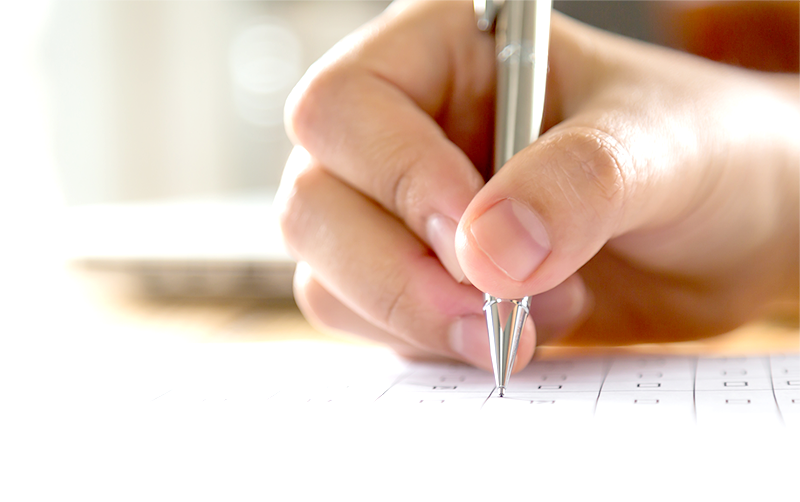 Exam
JBAA 3rd and 4th grade public exam have been conducted in Malaysia since 2019. JBAA corporate training program also includes the exam. Once passed the exam, the certificate will be given.
More info
TEXT BOOK
The textbook is written in both English and Japanese and is created based on JBAA unique method. You can easily understand "Japanese characteristics/way of thinking" through the textbook.
More info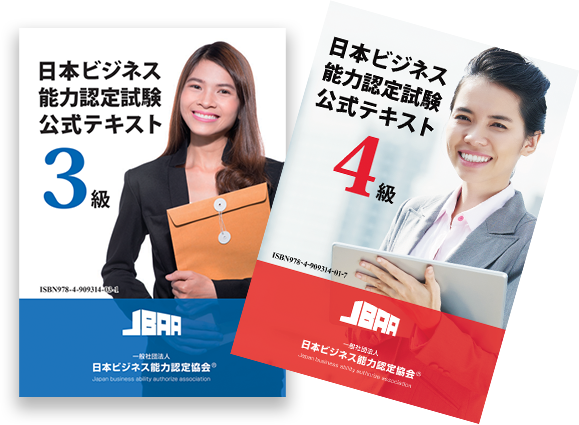 ABOUT JBAA
JBAA is a business training and qualification exam on the purpose of deepening understanding Japanese business manner/etiquette.
Q&A
Q.
What's can I except through JBAA corporate seminar?
A.
Once non-Japanese staff learn Japanese thinking and Japanese corporate culture, communication between Japanese and non-Japanese will go smoothly.
Q.
If I can't attend the class due to my work, do you have a makeup lesson?
A.
We don't have any makeup lessons at the moment. If you can't attend the class, please have a self-study. If you have any questions, you can ask the lecturer.
Q.
Where can I get a textbook?